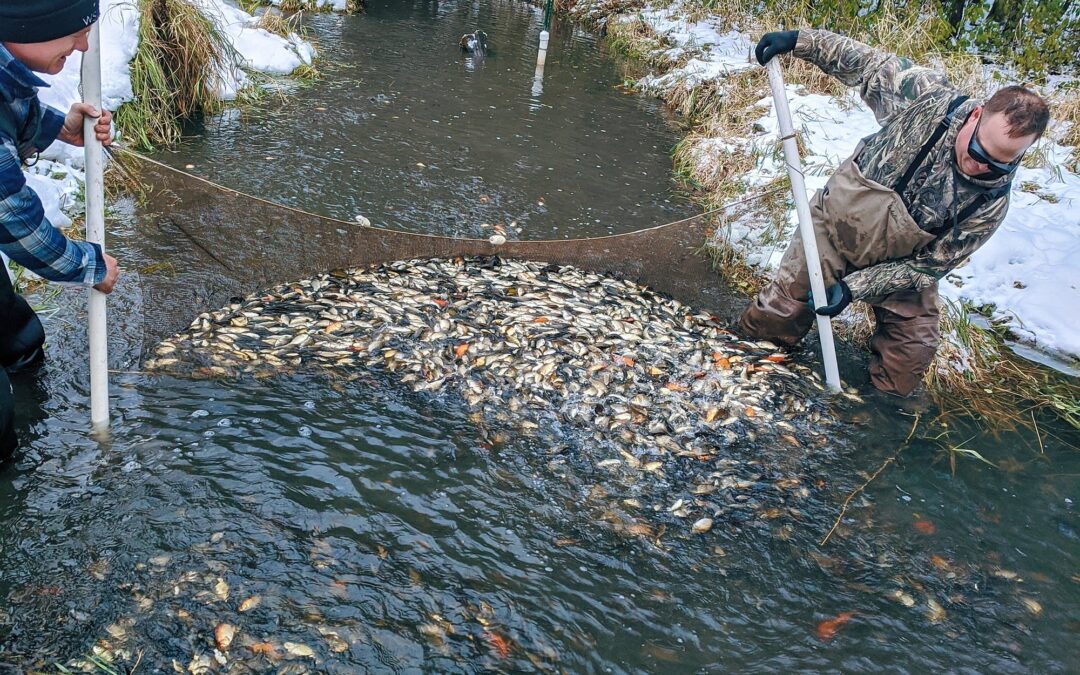 The best of intentions can go strangely awry.
During the holiday season, needs arise to see friends and family. It is important for us all to reflect on the intention. Even a mixed intention is not always clear. Not wanting to cause harm is important, but have you examined the full consequences of the action?
This year has been a year to be especially careful of our interactions with our breathing so as not to pass on the corona virus or expose oneself unnecessarily. I'm reminded of the fragility of our humanity, and how hospital and clinical services are already being stretched to the limit in our area.
A recent article on goldfish populations in Minneapolis lakesbrought this to mind. I imagine two Goldfish named Sammy and Jammy that had a happy life in an aquarium at home with a couple of kids taking good care of them. Then, perhaps, the kids were told that they had to move to another state, far away, for their parent's work. Sadly, they could not take their pet goldfish along on the long road trip to their new apartment home. The kids worried for their pets, and with their good intention to let the fish live, decided to set them free in a neighboring lake.
Now, there are thousands of nonnative goldfish in the lake requiring regular inspections and removal of huge nets full of goldfish from the lake.
A more skilful action associated with their intention would've been to give the pets to a local school, or a friend to have, or even to let the fish die, instead of putting them into the lake.
We do not always know the full extent of our behaviors. There are many unseen events that are connected to everything that we do or do not do. It is not too late to stop and see what you are doing. We are capable of learning and resetting the direction we are taking and making new choices.
Can you take time to stop and consider what it is you really need and how to go about that more skillfully? What are your options? Can you take time for phone calls, video chats, and safe outdoor activities? How can you grow your interests in healthy learning and exercise? Just bringing consciousness to your intention and the action that you are taking in connection with that intention is a first step in awareness practice.
May we free our consciousness to gently inquire into more skillful actions during this difficult time in our world.
(Picture from Carver County, MN Water Management Organization)