Mentoring
Asking for help and guidance is a brave and humble act. I deeply respect and honor the opportunity to work with you to provide support and encouragement.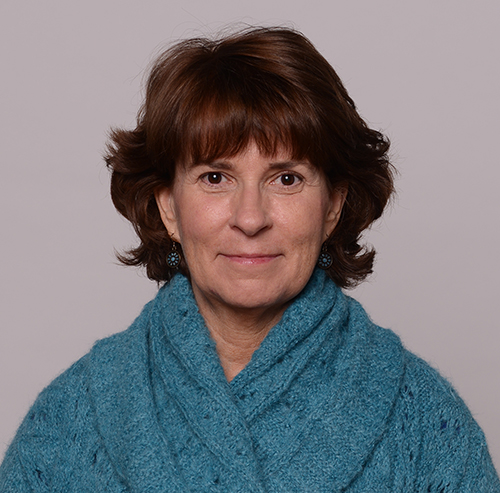 I knew she was present for me. I could trust that she had my best interests at heart.
Working with Constance
The first thing we need to establish is what are your goals and what do you need. I want to be clear in establishing what is useful for you. Depending on your goals we will establish parameters for an initial three month program. At each visit, via phone, Skype or zoom, we will discuss your prior goals and life situation for accountability and fine tuning to allow space for change. We can meet once a week for more rapid progress, or every two weeks. After three months, if we are resonating together well, and you are wanting further support, we can work together on an ongoing basis as needed.
Committing to the basic process of sitting each day is one of the usual goals. This honors the body's wisdom for developing and growing in wisdom. This is deeply healing and transformative work. I provide personalized intuitive feedback for you to consider along with validation and support.
Insight will impact your lifestyle. We will address time management, communication skills, and resources to facilitate more ease and acceptance in your life.
My style is calm and focused on encouraging you to committ to your goals. I've raised two sons and have about 40 years of contemplative practice. Read more about me here.
When you contact me, I will ask you to fill out a form relating to your goals. I provide a warm presence for your mindfulness practice to help smooth out rough patches and reframe your perspective for wholesome understanding.
Transformation
Engaging with deep spiritual practice involves transformation of our identity from the limited egoic perspective to a much more varied and vast perspective. As we shift, we relax with feelings, learn new ways of being, and embrace a wider view of who we are. While I offer a unique and specialized service to those who work with me, I recognize the need for my clients to connect with what works for them in their practice, and then I encourage them to do it. I have worked with many teachers, retreat centers, and authors who have helped me in countless ways. Some of the resources that I found beneficial are offered below:
The Body & Inquiry
In one's practice, sources of insight can come from the resources mentioned here. I regularly remind my clients that insight can also come from within through a practice of remembering one's own body through-out the day. This gentle inquiry can be a transformative process that brings you closer to knowing your True Self.
The touch of our senses and the way in which we think and inquire affect our mind-body training, or our prayer and meditation.
What is aware right now?

What is rest?

What is love?

Is there stillness in movement?

What are you feeling right now?

How do you nurture your body?

How do you care for yourself in relationships today?
Asking these questions, or one that arises for you, in a quiet, gentle and inquisitive way on a regular basis will begin to provide insight into feeling more joyful and peaceful.
Being On Retreat
On retreat one can focus exclusively on being mindful of seeing, hearing, touching, smelling, tasting and thinking. Thinking is considered one of the senses in Buddhist theology. How you engage with thinking is part of the work we will explore together. Eventually, it can be helpful to set up a home retreat or go away to a retreat center to dedicate more time to spiritual practice. I can help you prepare for a retreat so that you can feel enriched by your experience.
A few retreat centers (not in any particular order) I have been to that are helpful: 
Compassionate Practice
Being aware with compassion and examining any felt tension or clinging to ideas brings opportunities for insight. The inter-play between consciousness, feeling, form, volition and perception becomes more clear and being human more fun. 
There are many adjustments to living with a more open mind as one's capacity for accepting the way things are starts to manifest in the body. Adjusting to new insight opens up energetic centers in the body. Ongoing practice is key for stabilization along with a variety of other activites. Being yourself and enjoying life is what this is about.
Find a new way to be more authentically present in your life.
Allow me to to be on your team for process of change and growth. Contact me for a consultation.
Reading
We only have so much time to read. Therefore, it's important to find authors that clearly speak to you.
Find authors that resonate with you--that are truly waking you up. The authors that I list below have helped me at certain points. I encourage you to find words that resonate and inspire you now.
Some authors (not in any order of importance) I found helpful: Ajahn Sona, Ajahn Punnadhammo, Adyashanti, Bhikkhu Bodhi, Thanissaro Bhikkhu, Ayya Khema, Father Thomas Keating, Sharon Salzberg, Jack Kornfield, Tenzin Wangyal Rinpoche, Byron Katie, Mahasi Sayadaw U Sobhana, Anne Wilson Schaef, Shunryu Suzuki, and Thich Nhat Hanh.
It is also good to set aside concepts about practice, learn about being and allow yourself a break from reading.
Listening
It is important to notice how any activity is impacting you. For some people, listening works well to remember your intention for practice. Audio files are useful aids at certain times.
It is important to hear the quality in the voice you are listening to and feel supported. There are many wonderful guided meditations and wisdom talks. Here are a few places that I found helpful: