While Constance is focusing on her writing, she has a few times for individual meetings.
Feel free to sign-up below to join the mailing list or contact Constance for an individual session. Constant Shore Sangha will have new offerings soon.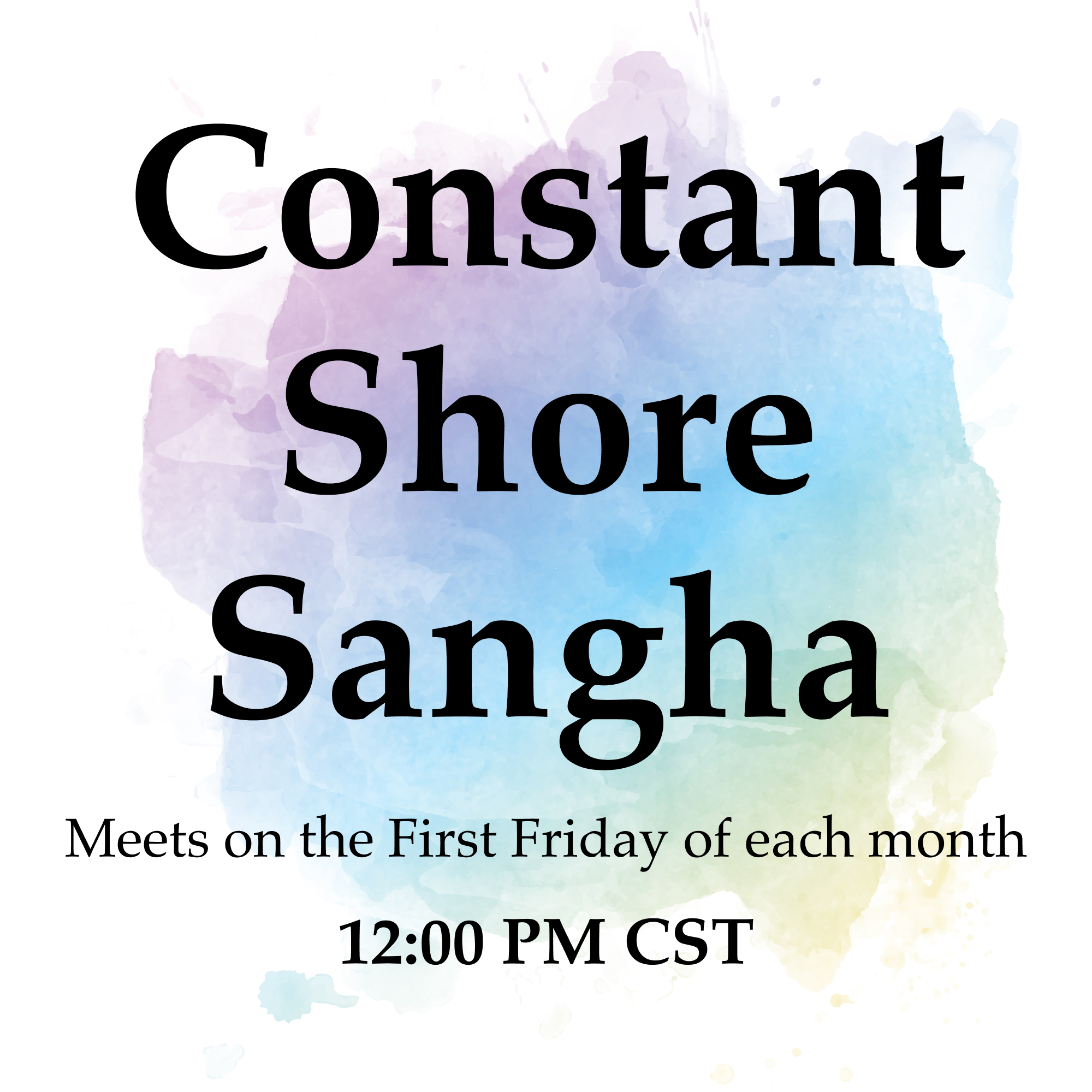 Join us!
I started Constant Shore Sangha in 2014 to share the teachings of the Buddha to a diverse young circle of practitioners in the Twin Cities. After a pause during the pandemic, I am restarting this group online through Zoom.
Join us once a month for a guided meditation, opportunity to explore a spiritual topic, and ask a question about your practice.
Fill out the form below to receive the zoom link.
If you have a history of mental health concerns, please check with your mental health professional that meditation is advised for your particular situation. See the Disclaimer for more information.